Big ideas.
Once a week.
Subscribe to our weekly newsletter.
The Lesson You Never Got Taught in School: How to Learn!
Psychological Science in the Public Interest evaluated ten techniques for improving learning, ranging from mnemonics to highlighting and came to some surprising conclusions.
15 February, 2013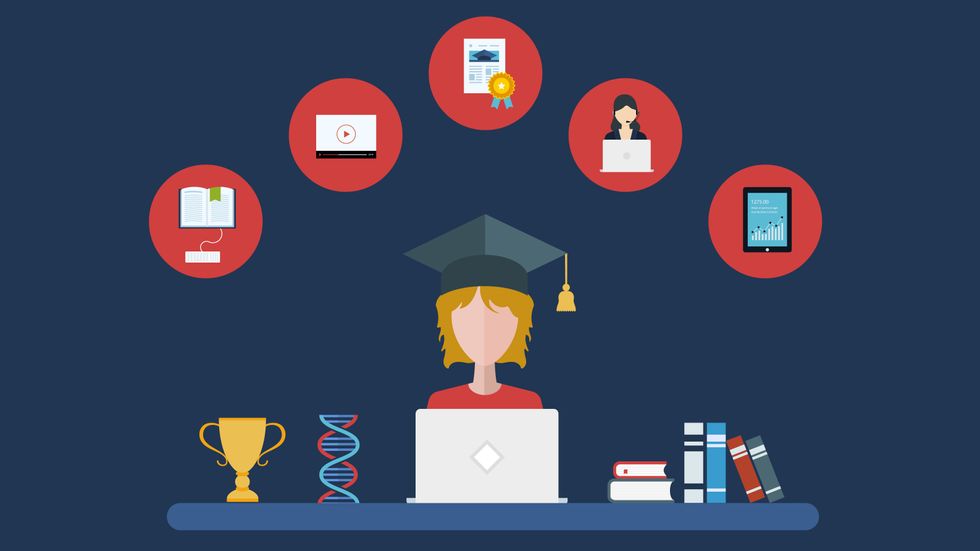 A paper published in Psychological Science in the Public Interest evaluated ten techniques for improving learning, ranging from mnemonics to highlighting and came to some surprising conclusions. 
---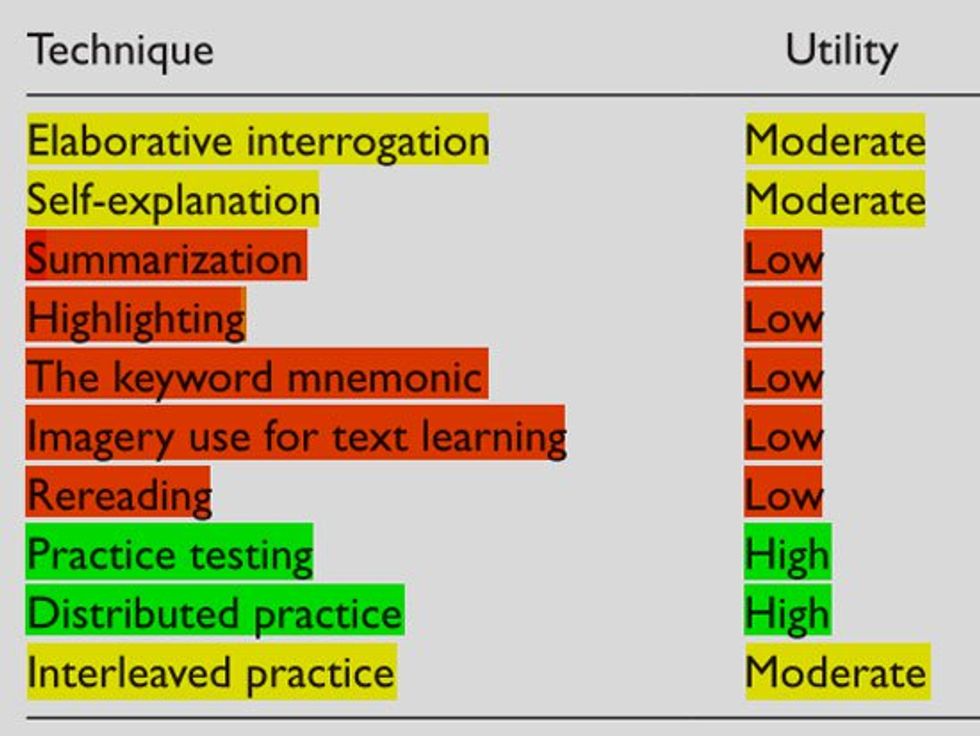 The report is quite a heavy document so I've summarised the techniques below based on the conclusions of the report regarding effectiveness of each technique. Be aware that everyone thinks they have their own style of learning (they don't, according to the latest research), and the evidence suggests that just because a technique works or does not work for other people does not necessarily mean it will or won't work well for you. If you want to know how to revise or learn most effectively you will still want to experiment on yourself a little with each technique before writing any of them off.
Elaborative Interrogation (Rating = moderate)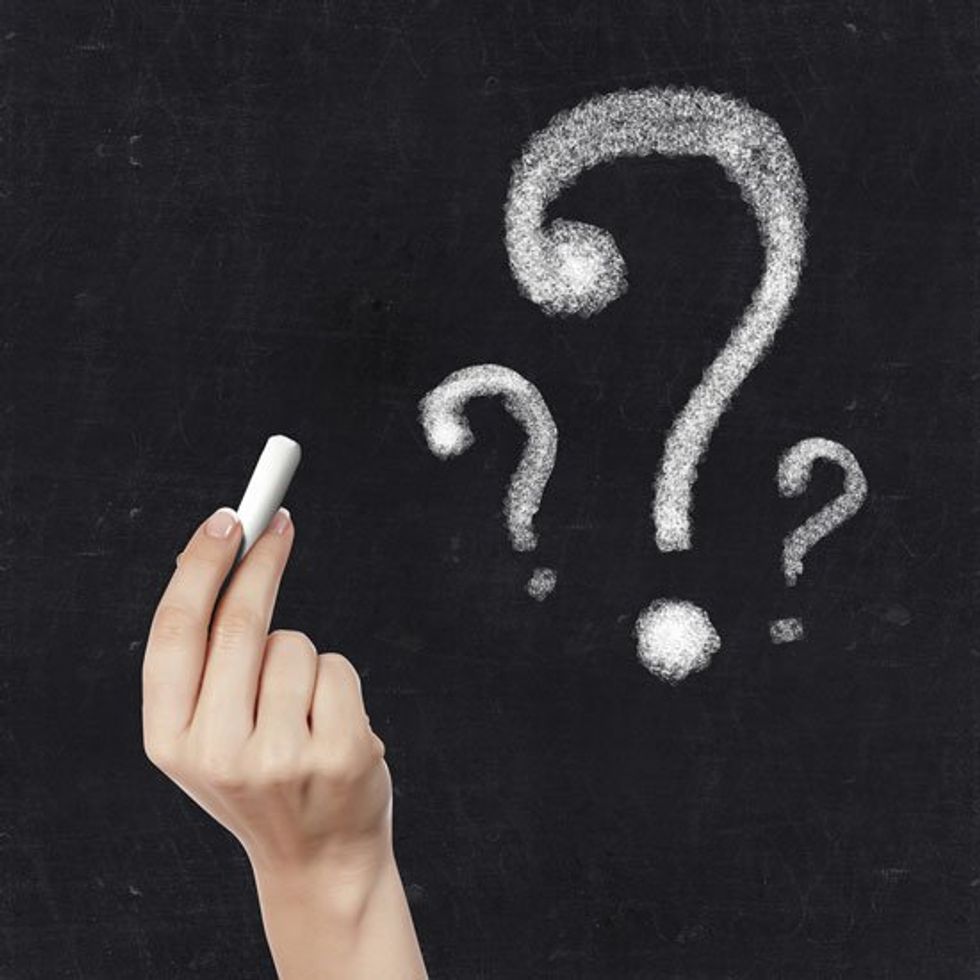 A method involving creating explanations for why stated facts are true. The method involves concentrating on why questions rather than what questions and creating questions for yourself as you are working through a task. To do this yourself, after reading a few paragraphs of text ask yourself to explain "why does x = y?" and use your answers to form your notes. This is a good method because it is simple, so anyone can apply it easily. It does however require enough prior knowledge to enable you to generate good questions for yourself, so this method may be best for learners with experience in a subject. The technique is particularly efficient with regard to time, one study found that elaborative learning took 32 mins as opposed to 28 mins simply reading.
An example of elaborative interrogation for the above paragraph could be:
Elaborative learning is useful for proficient learners because it allows them to apply their prior knowledge effectively to process new information. It is rated as effective because it is time efficient and relatively easy to perform.
"The current evidence base for elaborative learning is positive but lacking"
Self Explanation (Rating = moderate)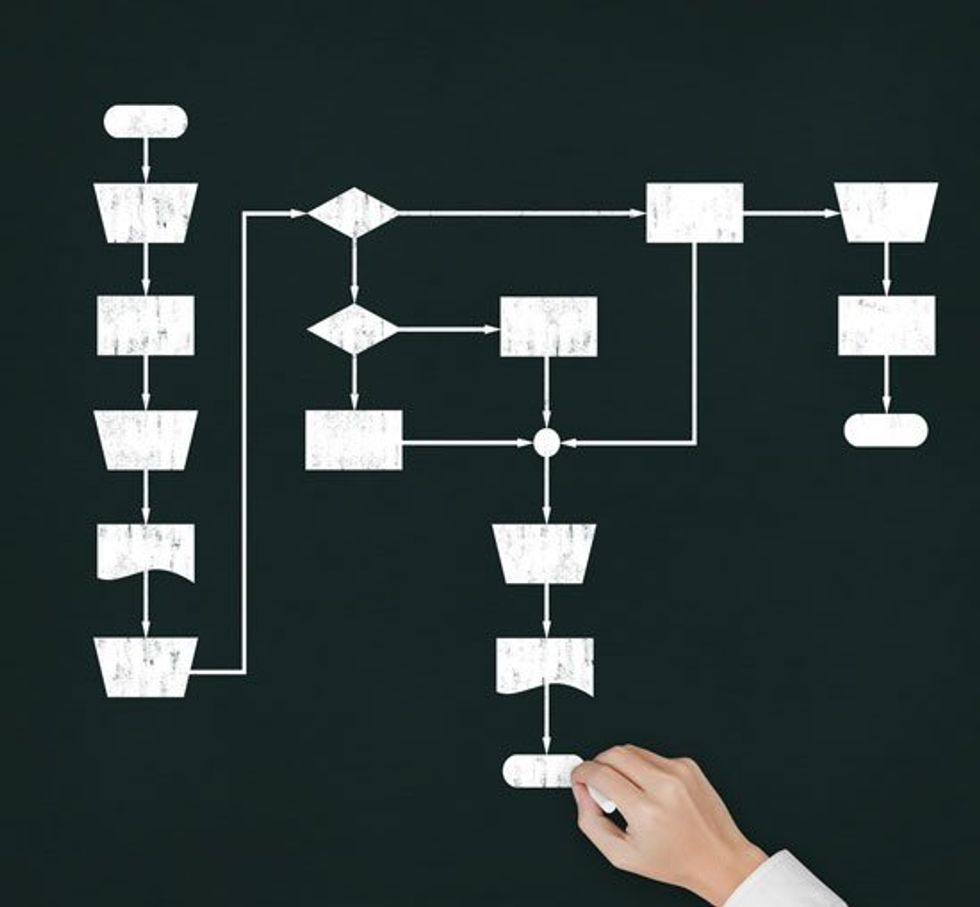 A technique that is useful for abstract learning. The technique involves explaining and recording how one solves or understands problems as they work and giving reasons for choices that are made. This was found to be more effective if done while learning as opposed to after learning. Self explanation has been found to be effective with learners ranging from children in kindergarten to older students working on algebraic formulas and geometric theorems.  Like elaborative explanation, self explanation benefits from its simplicity. Unlike elaborative learning, self explanation was found to double the amount of time spent on a task in comparison to a reading control group.
"The core component of self-explanation involves having students explain some aspect of their processing during learning"
Summarisation (Rating = low)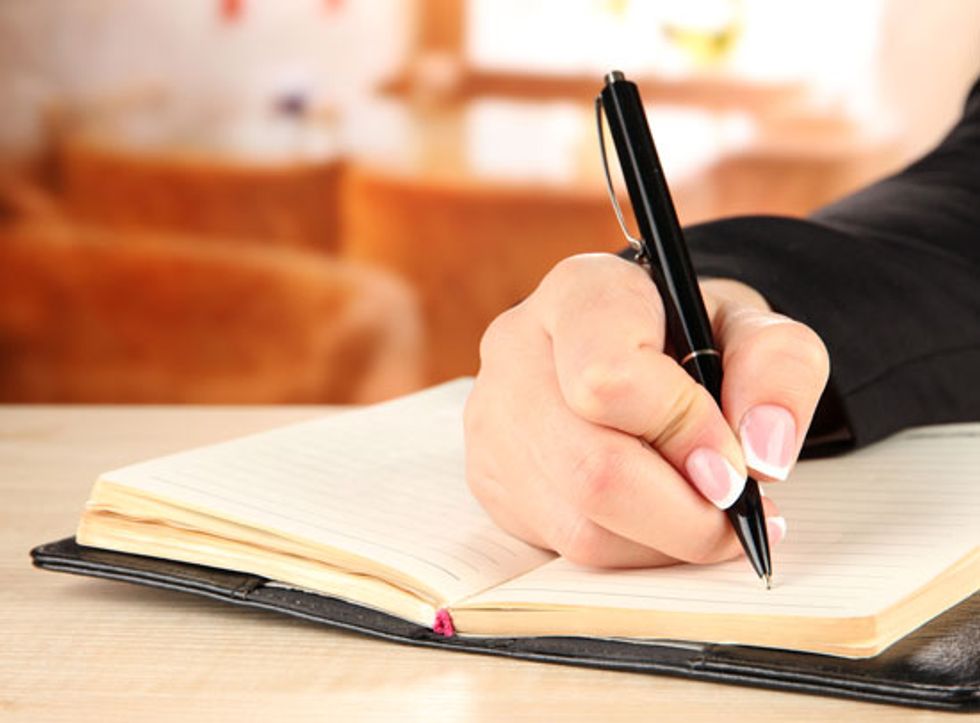 An old staple, tested by having participants summarise every page of text in to a few short lines. Summarising and note taking were found to be beneficial for preparing for written exams but less useful for types of tests that do not require students to generate information – such as multiple choice tests. Summarising was rated as being likely less beneficial than other methods available but more useful than the most common methods students use – highlighting, underlining and rereading.
"It can be an effective learning strategy for learners who are already skilled at summarizing"
As you might have guessed, I personally find summarising to be very effective – my love of taking notes is probably what drove me to blogging in the first place. I love the function of being able to "ctrl-f" or search my notes folder for the fact that's on the tip of my tounge. Since starting blogging I love that I can throw a phrase I'm after in to Google along with 'neurobonkers' and instantly have the relevant fact in front of my eyes. On a vaguely related note – some have suggested that the ability to Google spontaneously is destroying your memory – but based on the evidence I can't say this is a view I agree with.
Highlighting and underlining (Rating = low)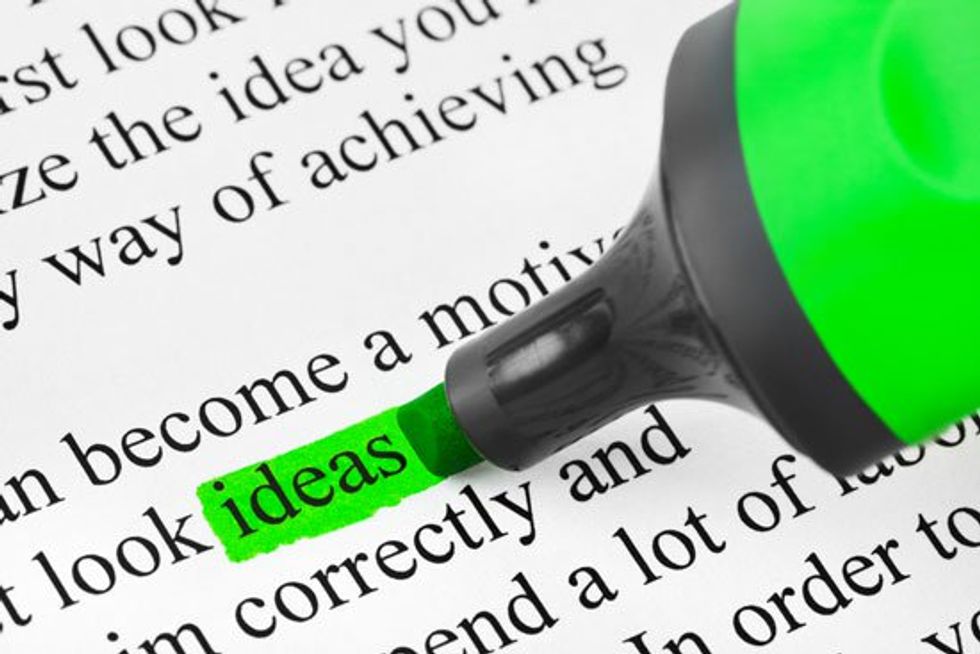 The runaway favourite technique of students was found to perform spectacularly poorly when done on its own under controlled conditions. It seems pretty intuitive that highlighting alone is ineffective for the same reasons it is so popular – it requires no training, it takes practically no additional time and crucially, it involves very little thought above the effort taken to simply read a piece of text.
It's worth remembering that this study only assessed research examining highlighting/underlining as a stand-alone technique. I'd be interested to discover how effective highlighting is when paired with other techniques.
The keyword mnemonic (Rating = low)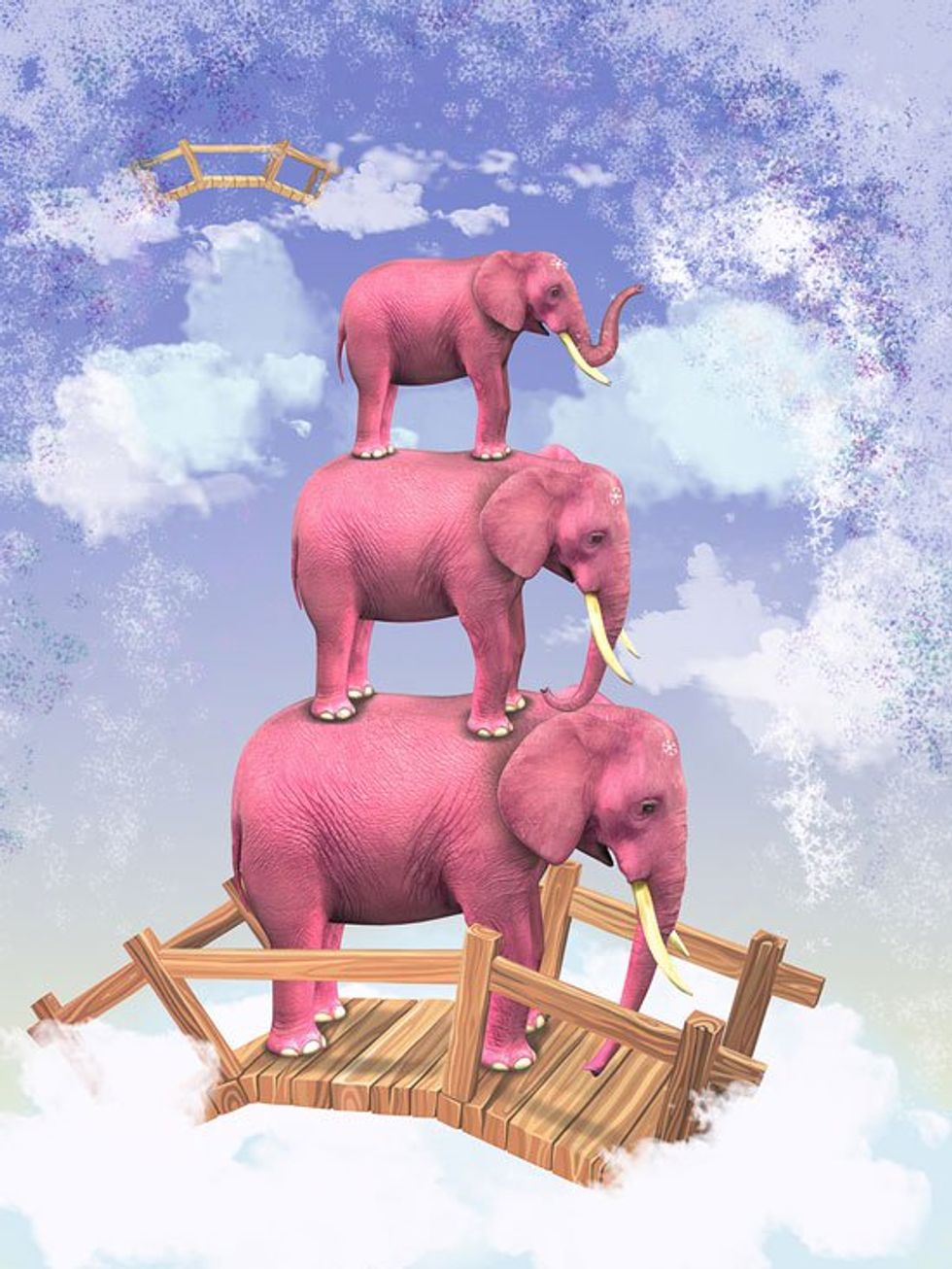 A technique for memorising information involving linking words to meanings through associations based on how a word sounds and creating imagery for specific words. Much research has found that mnemonics are useful for memorising information in the short term in a range of situations including learning foreign language, learning people's names and occupations, learning scientific terms etc. However, it seems the keyword mnemonic is only effective in instances where keywords are important and the material includes keywords which are inherently easy to memorise. The review cites one study for example that required students to use mnemonics to memorise English definitions that were not well suited to keyword generation – the study found that the control group outperformed the group using mnemonics. More worrying – it seems that though the keyword mnemonic has been found effective for aiding short term recall, it has been demonstrated to actually have a negative effect when compared to rote learning in the long term. So, the mnemonic might be useful for remembering definitions the week before an exam but it doesn't seem to be much use when used in any scale as a long term memory aid.
Imagery for Text Learning (Rating = low)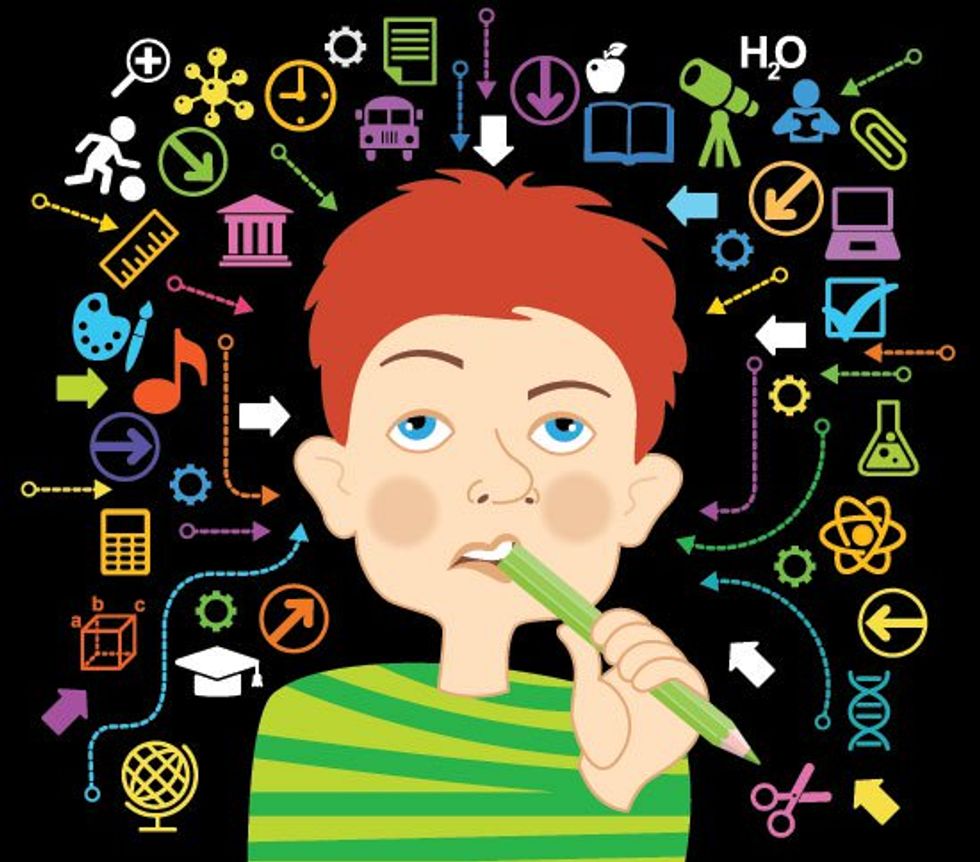 Experiments asking students to simply imagine clear visual images as they are reading texts have found advantages when memorising sentences, but these advantages seem much less pronounced when longer pieces of text are involved. Interestingly, visualisation was found to be more effective when students listened to a text than when they read text themselves, implying the act of reading may make it harder to focus on visualising. A major problem with imagery research is that most researchers instructed one group to visualise but did not follow up to see if they actually did. One experiment that checked afterwards found that some participants instructed to imagine did not, while some participants in the control group reported using visualisation on their own accord. It is therefore likely that imagery could be a more useful technique than this evaluation currently demonstrates – it is certainly an easy technique to use, so there is little harm in trying. Perhaps more interestingly, imagery research has found that drawing does not seem to improve comprehension and may indeed actually reverse the benefits of imagery. Finally, though imagery is reported to be more versatile than the keyword mnemonic, it has also been found useful only for certain situations. For example, imagery was not been found to be effective to help students answer questions that required inferences to be made from the text, nor was it been found useful for answering questions about a passage on the human heart.
Rereading (Rating = low)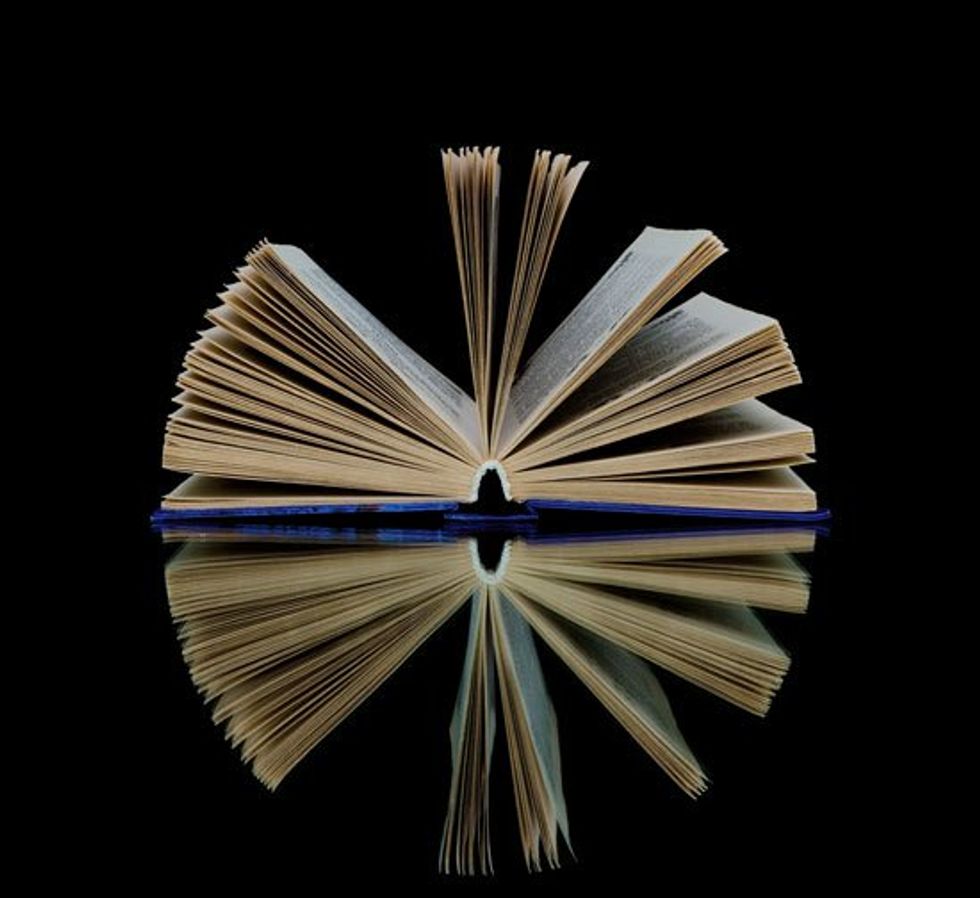 Overall, rereading is found to be much less effective than other techniques – however the research has drawn some interesting conclusions. Massed rereading – rereading immediately after reading - has been found more effective than outlining and summarising for the same amount of time. It does seem however, that rereading spaced over a longer amount of time has a much stronger effect than massed rereading.
Practice Testing (Rating = High)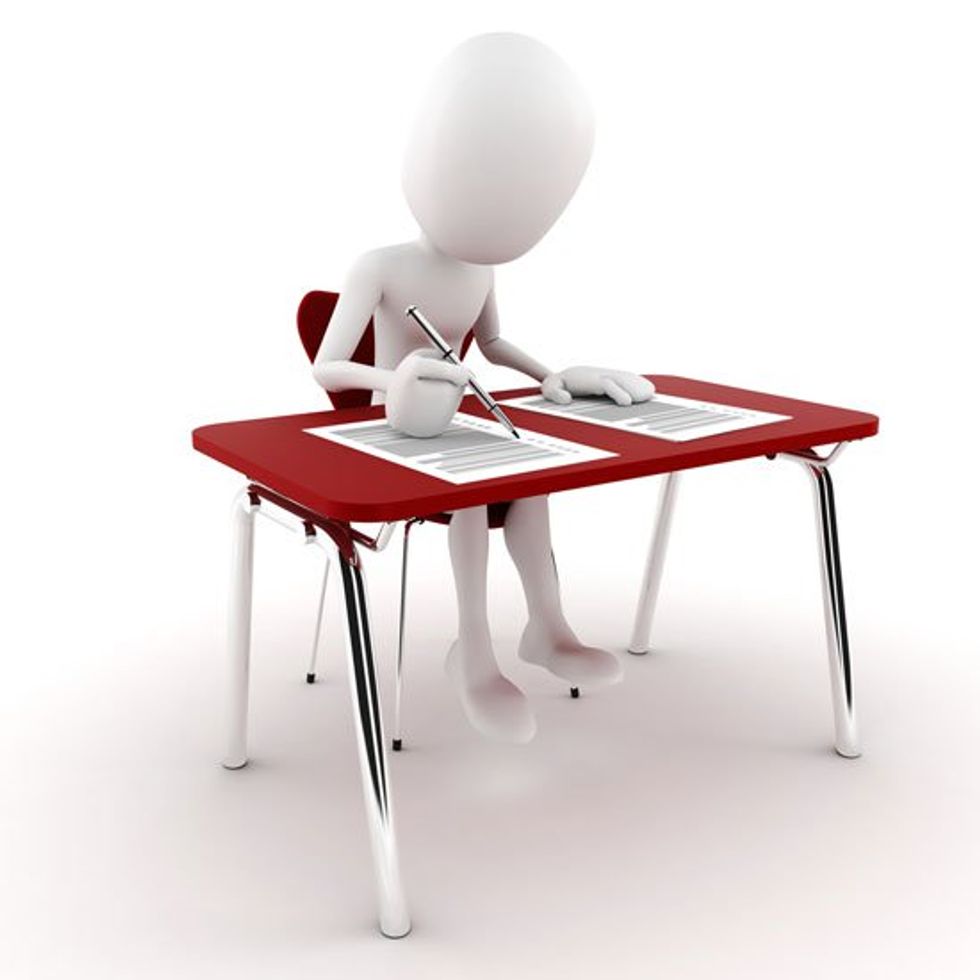 This is where things get interesting; testing is often seen as a necessary evil of education. Traditionally, testing consists of rare but massively important 'high stakes' assessments. There is however, an extensive literature demonstrating the benefits of testing for learning – but importantly, it does not seem necessary that testing is in the format of 'high stakes' assessments. All testing including 'low stakes' practice testing seems to result in benefits. Unlike many of the other techniques mentioned, the benefits of practice testing are not modest – studies have found that a practice test can double free recall!
Research has found that though multiple choice testing is indeed effective, practice tests that require more detailed answers to be generated are more effective. Importantly, practice testing is effective when you create the questions yourself.
So how can you apply this research? Students can create flash cards (or even use free software to do this). Alternatively students can use a system such as the Cornell note-taking system (Example PDF) which involves noting questions in a column next to their notes as they learn. This finding looks like wonderful news for MOOCS which typically use intensive practice testing as a primary method of teaching. The finding is also great news for students – as practice testing actually takes up much less time than other methods such as rereading, which practice testing far outperforms!
Try it yourself: Can you name and explain two methods of self-testing?
Distributed Practice (Rating = High)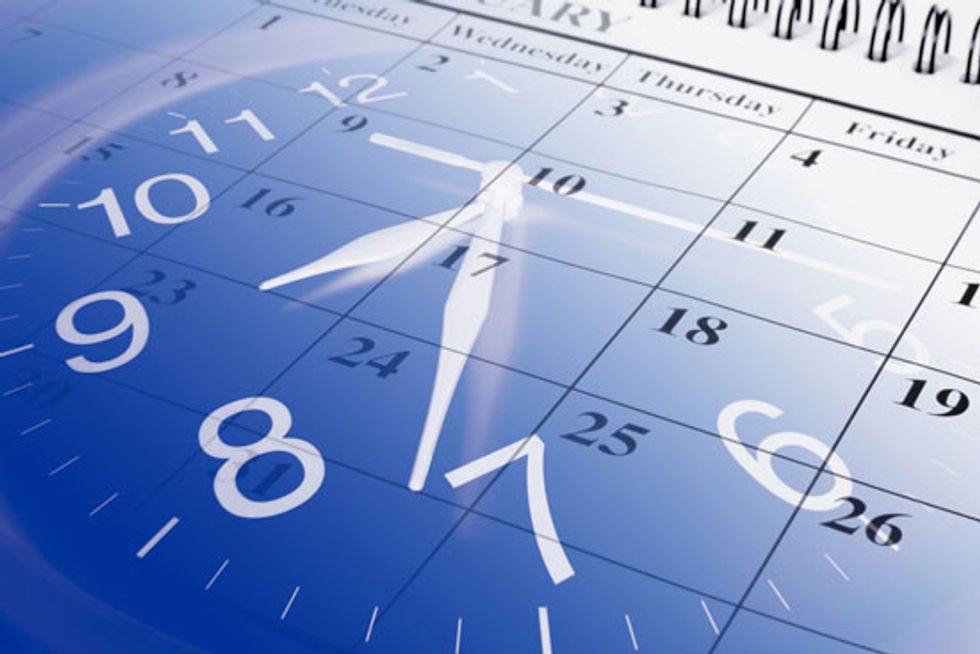 Have you ever wondered whether it is best to do your studying in large chunks or divide your studying over a period of time? Research has found that the optimal level of distribution of sessions for learning is 10-20% of the length of time that something needs to be remembered. So if you want to remember something for a year you should study at least every month, if you want to remember something for five years you should space your learning every six to twelve months. If you want to remember something for a week you should space your learning 12-24 hours apart. It does seem however that the distributed-practice effect may work best when processing information deeply – so for best results you might want to try a distributed practice and self-testing combo.
There is however a major catch - do you ever find that the amount of studying you do massively increases before an exam? Most students fall in to the "procrastination scallop" – we are all guilty at one point of cramming all the knowledge in right before an exam, but the evidence is pretty conclusive that this is the worst way to study, certainly when it comes to remembering for the long term. What is unclear is whether cramming is so popular because students don't understand the benefits of distributed practice or whether testing practices are to blame - probably a combination of both. One thing is for sure, if you take it upon yourself to space your learning over time you are pretty much guaranteed to see improvements.
Interleaved Practice (Rating = Moderate)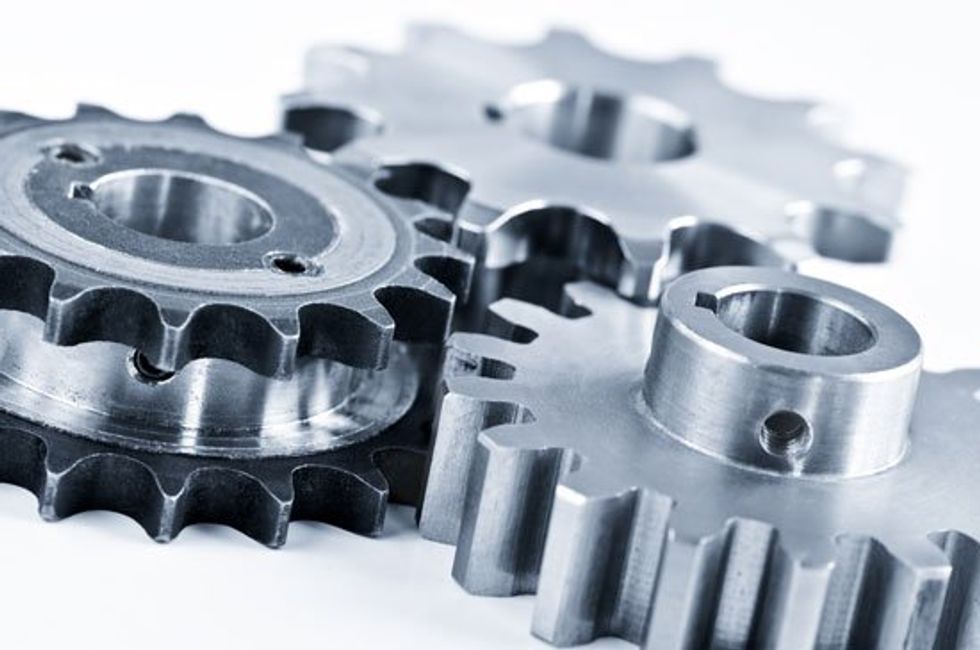 Have you ever wondered whether you are best off studying topics in blocks or "interleaving" topics – studying problems of different types in a slightly more haphazard fashion? Unlike the other methods discussed above, there is far less evidence to go on. The research that has so far been conducted seems to suggest that interleaving is useful for motor learning (learning involving physical movement) and cognitive tasks (such as maths problems) – where benefits of up to 43% have been reported. It also seems that like distributed practice; interleaved practice seems to benefit longer term retention:
"Accuracy during practice was greater during block trials but accuracy a day later was far higher for students who had received inter-leaved problems."
So why do we use the wrong techniques and which should we use?
The review looked at a range of educational psychology textbooks and found that despite the wealth of research evidence, none of the textbooks that were reviewed covered all of the methods described above – and in those that covered one or more, the coverage was minimal. So if you happen to be an educational psychologist looking to write a textbook, you're not in a bad position. We are all expected to be able to learn but currently we don't ever really get taught how to learn. So next time you have something to learn why not take a second to create a schedule to distribute your practice, while you're reading – instead (or as well as) taking extensive notes why not write yourself some practice questions with a special focus on why questions; and when you are learning a new skill why not write a detailed explanation of how you answer the questions. This doesn't mean you should rush out and bin all the highlighters, but maybe try to gradually incorporate a new technique every time you study and see which techniques work best for you!
Follow Simon Oxenham on Twitter, Facebook, Google+, RSS, or join the mailing list to get each week's post straight to your inbox. 
Reference:
Dunlosky, J., Rawson, K., Marsh, E., Nathan, M., & Willingham, D. (2013). Improving Students' Learning With Effective Learning Techniques: Promising Directions From Cognitive and Educational Psychology Psychological Science in the Public Interest, 14 (1), 4-58 DOI: 10.1177/1529100612453266 [PDF]
Image Credit: Slavoljub Pantelic, Sergey Nivens, Dusit, Africa Studio, Tatiana Popova, ladybirdanna, Vladgrin, Evgenyi, Digital Genetics, HomeStudio, Elena Elisseeva /Shutterstock.com 
All this from a wad of gum?
Tom Björklund
Surprising Science
Researchers recently uncovered a piece of chewed-on birch pitch in an archaeological dig in Denmark.
Conducting a genetic analysis of the material left in the birch pitch offered a plethora of insights into the individual who last chewed it.
The gum-chewer has been dubbed Lola. She lived 5,700 years ago; and she had dark skin, dark hair, and blue eyes.
Five thousand and seven hundred years ago, "Lola" — a blue-eyed woman with dark skin and hair — was chewing on a piece of pitch derived from heating birch bark. Then, this women spit her chewing gum out into the mud on an island in Denmark that we call Syltholm today, where it was unearthed by archaeologists thousands of years later. A genetic analysis of the chewing gum has provided us with a wealth of information on this nearly six-thousand-year-old Violet Beauregarde.
This represents the first time that the human genome has been extracted from material such as this. "It is amazing to have gotten a complete ancient human genome from anything other than bone," said lead researcher Hannes Schroeder in a statement.
"What is more," he added, "we also retrieved DNA from oral microbes and several important human pathogens, which makes this a very valuable source of ancient DNA, especially for time periods where we have no human remains."
In the pitch, researchers identified the DNA of the Epstein-Barr virus, which infects about 90 percent of adults. They also found DNA belonging to hazelnuts and mallards, which were likely the most recent meal that Lola had eaten before spitting out her chewing gum.
Insights into ancient peoples
The birch pitch was found on the island of Lolland (the inspiration for Lola's name) at a site called Syltholm. "Syltholm is completely unique," said Theis Jensen, who worked on the study for his PhD. "Almost everything is sealed in mud, which means that the preservation of organic remains is absolutely phenomenal.
"It is the biggest Stone Age site in Denmark and the archaeological finds suggest that the people who occupied the site were heavily exploiting wild resources well into the Neolithic, which is the period when farming and domesticated animals were first introduced into southern Scandinavia."
Since Lola's genome doesn't show any of the markers associated with the agricultural populations that had begun to appear in this region around her time, she provides evidence for a growing idea that hunter-gatherers persisted alongside agricultural communities in northern Europe longer than previously thought.
Her genome supports additional theories on northern European peoples. For example, her dark skin bolsters the idea that northern populations only recently acquired their light-skinned adaptation to the low sunlight in the winter months. She was also lactose intolerant, which researchers believe was the norm for most humans prior to the agricultural revolution. Most mammals lose their tolerance for lactose once they've weaned off of their mother's milk, but once humans began keeping cows, goats, and other dairy animals, their tolerance for lactose persisted into adulthood. As a descendent of hunter-gatherers, Lola wouldn't have needed this adaptation.
A hardworking piece of gum
A photo of the birch pitch used as chewing gum.
Theis Jensen
These findings are encouraging for researchers focusing on ancient peoples from this part of the world. Before this study, ancient genomes were really only ever recovered from human remains, but now, scientists have another tool in their kit. Birch pitch is commonly found in archaeological sites, often with tooth imprints.
Ancient peoples used and chewed on birch pitch for a variety of reasons. It was commonly heated up to make it pliable, enabling it to be molded as an adhesive or hafting agent before it settled. Chewing the pitch may have kept it pliable as it cooled down. It also contains a natural antiseptic, and so chewing birch pitch may have been a folk medicine for dental issues. And, considering that we chew gum today for no other reason than to pass the time, it may be that ancient peoples chewed pitch for fun.
Whatever their reasons, chewed and discarded pieces of birch pitch offer us the mind-boggling option of learning what someone several thousands of years ago ate for lunch, or what the color of their hair was, their health, where their ancestors came from, and more. It's an unlikely treasure trove of information to be found in a mere piece of gum.
The non-contact technique could someday be used to lift much heavier objects — maybe even humans.
Kondo and Okubo, Jpn. J. Appl. Phys., 2021.
Surprising Science
Since the 1980s, researchers have been using sound waves to move matter through a technique called acoustic trapping.
Acoustic trapping devices move bits of matter by emitting strategically designed sound waves, which interact in such a way that the matter becomes "trapped" in areas of particular velocity and pressure.
Acoustic and optical trapping devices are already used in various fields, including medicine, nanotechnology, and biological research.
Sound can have powerful effects on matter. After all, sound strikes our world in waves — vibrations of air molecules that bounce off of, get absorbed by, or pass through matter around us. Sound waves from a trained opera singer can shatter a wine glass. From a jet, they can collapse a stone wall. But sound can also be harnessed for delicate interactions with matter.

Since the 1980s, researchers have been using sound to move matter through a phenomenon called acoustic trapping. The method is based on the fact that sound waves produce an acoustic radiation force.
"When an acoustic wave interacts with a particle, it exerts both an oscillatory force and a much smaller steady-state 'radiation' force," wrote the American Physical Society. "This latter force is the one used for trapping and manipulation. Radiation forces are generated by the scattering of a traveling sound wave, or by energy gradients within the sound field."
When tiny particles encounter this radiation, they tend to be drawn toward regions of certain pressure and velocity within the sound field. Researchers can exploit this tendency by engineering sound waves that "trap" — or suspend — tiny particles in the air. Devices that do this are often called "acoustic tweezers."
Building a better tweezer
A study recently published in the Japanese Journal of Applied Physics describes how researchers created a new type of acoustic tweezer that was able to lift a small polystyrene ball into the air.
Tweezers of Sound: Acoustic Manipulation off a Reflective Surface youtu.be
It is not the first example of a successful "acoustic tweezer" device, but the new method is likely the first to overcome a common problem in acoustic trapping: sound waves bouncing off reflective surfaces, which disrupts acoustic traps.

To minimize the problems of reflectivity, the team behind the recent study configured ultrasonic transducers such that the sound waves that they produce overlap in a strategic way that is able to lift a small bit of polystyrene from a reflective surface. By changing how the transducers emit sound waves, the team can move the acoustic trap through space, which moves the bit of matter.
Move, but don't touch
So far, the device is only able to move millimeter-sized pieces of matter with varying degrees of success. "When we move a particle, it sometimes scatters away," the team noted. Still, improved acoustic trapping and other no-contact lifting technologies — like optical tweezers, commonly used in medicine — could prove useful in many future applications, including cell separation, nanotechnologies, and biological research.
Could future acoustic-trapping devices lift large and heavy objects, maybe even humans? It seems possible. In 2018, researchers from the University of Bristol managed to acoustically trap particles whose diameters were larger than the sound wavelength, which was a breakthrough because it surpassed "the classical Rayleigh scattering limit that has previously restricted stable acoustic particle trapping," the researchers wrote in their study.
In other words, the technique — which involved suspending matter in tornado-like acoustic traps — showed that it is possible to scale up acoustic trapping.
"Acoustic tractor beams have huge potential in many applications," Bruce Drinkwater, co-author of the 2018 study, said in a statement. "I'm particularly excited by the idea of contactless production lines where delicate objects are assembled without touching them."
Australian parrots have worked out how to open trash bins, and the trick is spreading across Sydney.
Surprising Science
If sharing learned knowledge is a form of culture, Australian cockatoos are one cultured bunch of birds.
A cockatoo trick for opening trash bins to get at food has been spreading rapidly through Sydney's neighborhoods.
But not all cockatoos open the bins; some just stay close to those that do.
Like humans, some animals are capable of
culture
, including learning from one another. And the cockatoos of Sydney, Australia have learned a neat trick — well, neat for them, anyway. Homeowners with dumpsters might feel differently
Dumpster-diving trash parrots
In a study about these smart birds just published in Science, researchers define animal culture as "population-specific behaviors acquired via social learning from knowledgeable individuals."
Co-lead author of the study Barbara Klump of the Max Planck Institute of Animal Behavior in Konstanz, Germany says, "[C]ompared to humans, there are few known examples of animals learning from each other. Demonstrating that food scavenging behavior is not due to genetics is a challenge."
An opportunity presented itself in a video that co-author Richard Major of the Australian Museum shared with Klump and the other co-authors. In the video, a sulphur-crested cockatoo used its beak to pull up the handle of a closed garbage bin — using its foot as a wedge — and then walked back the lid sufficiently to flip it open, exposing the bin's edible contents.
Major has been studying Cacatua galerita for 20 years and says, "Like many Australian birds, sulphur-crested cockatoos are loud and aggressive." The study describes them as a "large-brained, long-lived, and highly social parrot." Says Major, "They are also incredibly smart, persistent, and have adapted brilliantly to living with humans."
(Research regarding some of the ways in which
wild animals adapt to the presence of humans
has already produced
some fascinating results
and is ongoing.)
Clever cockie opens bin - 01 youtu.be
The researchers became curious about how widespread this behavior might be and saw a research opportunity. After all, says John Martin, a researcher at Taronga Conservation Society, "Australian garbage bins have a uniform design across the country, and sulphur-crested cockatoos are common across the entire east coast."

Martin continues, "In 2018, we launched an online survey in various areas across Sydney and Australia with questions such as, 'What area are you from, have you seen this behavior before, and if so, when?'"
Word gets around
Credit: magspace/Adobe Stock
Although the cockatoos' maneuver was reported in only three suburbs before 2018, by the end of 2019, people in 44 areas reported observing the behavior. Clearly, more and more cockatoos were learning how to successfully dumpster dive.

As further proof, says Klump, "We observed that the birds do not open the garbage bins in the same way, but rather used different opening techniques in different suburbs, suggesting that the behavior is learned by observing others." One individual bird in north Sydney invented its own method, and the scientists saw it grow in popularity throughout the local population.
To track individual birds, the researchers marked 500 cockatoos with small red dots. Subsequent observations revealed that not all cockatoos are bin-openers. Only about 10 percent of them are, and they are mostly males. The other cockatoos apparently restrict their education to a different lesson: hang around with a bin-opener, and you will get supper.
Thanks to the surveys, the researchers consider the entire project to be a valuable citizen-science experiment. "By studying this behavior with the help of local residents, we are uncovering the unique and complex cultures of their neighborhood birds."
Culture & Religion
The few seconds of nuclear explosion opening shots in Godzilla alone required more than 6.5 times the entire budget of the monster movie they ended up in.
Scroll down to load more…